Profile
Mitsuo Watanabe Bio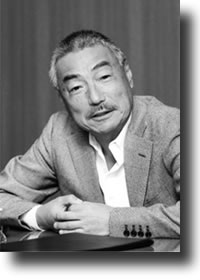 Mitsuo Watanabe was born in Tokyo, Japan in September 1948 as a youngest of three children in the family.
He studied Broadcasting at Nihon University College of Arts and joined Fuji Television Network, Inc in Tokyo.
Watanabe's skill as a producer and a director was phenomenal especially in the music and entertainment shows in 70's to 90's. For 22 years, he produced a weekly music variety series in Japan called "Yoru No Hit Studio." At its peak in 1975, about four million people watched each episode. Japan's most popular singers appeared on it, as well as American superstars like Frank Sinatra and Madonna.
Watanabe launched /produced many music programs and top rated TV shows and was the key person in "Japan's music industry." During that time period, he developed Japan's super stars such as Sadao Watanabe (Jazz Musician), Eikichi Yazawa (Rock singer), Chage & Aska (Pop duo), B'z(Pop Duo), Seiko Matsuda (Pop), Toshinobu Kubota (Pop/R&B), Sanma Akashiya (Comedian). They still ask for his help whenever they want to produce the music.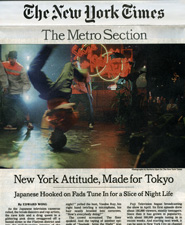 In 1996, Watanabe moved to New York to join Fuji TV's NY branch.
As soon as he arrived New York City, he was amazed by the power of NYC's entertainment scene and worked hard on producing the music talent search reality show titled "Soulook ˜Seize The Night˜" featuring NYC based artists for Fuji TV and MNN network in New York.
Please click the image to view a complete article.(PDF 6.46MB)
New York Times reviewed Watanabe's production as "New York attitude, made for Tokyo; Japanese hooked on Fabs tune in for a slice of night life!"
Watanabe moved back to Japan in 2000 and joined the Events department of Fuji TV.
He helped producing many theatrical and music productions with adding his NYC experiences. One of the most successful theatrical productions was Japanese version of French comedy "le Placard" featuring the most popular comedian in Japan, Sanma Akashiya. Also, Watanabe's interest in golf helped produced a Japan's biggest golf tournament program "Fujisankei Classic."
In September 2008, Watanabe retired from Fuji TV and founded his own company "WMK, Inc"
WMK, Inc focuses on planning and producing TV programs, Theatrical production as well as entertainment events and coordinates your entertainment needs in Japan and Worldwide.